Bob Utter Ford Collision Supercenter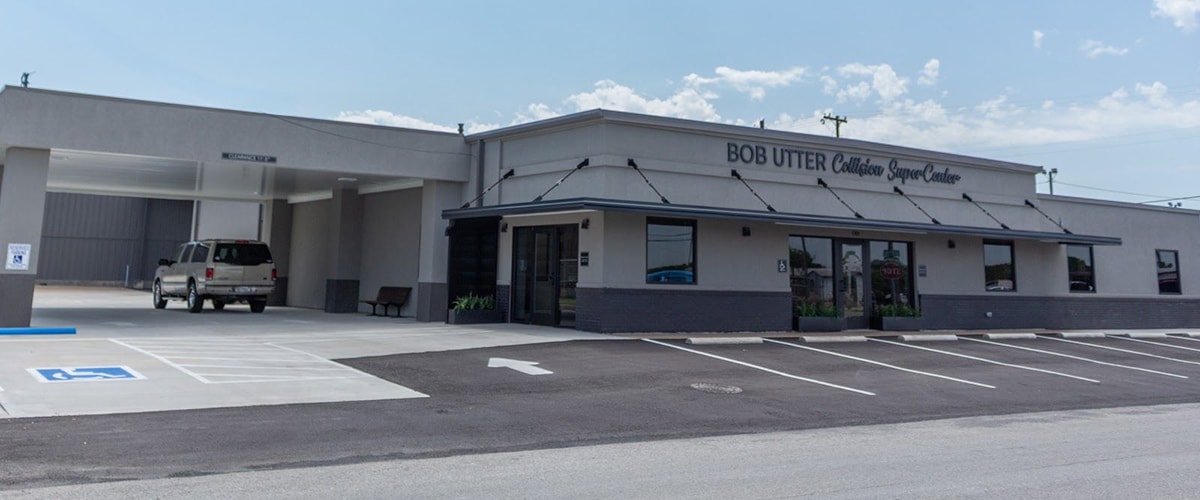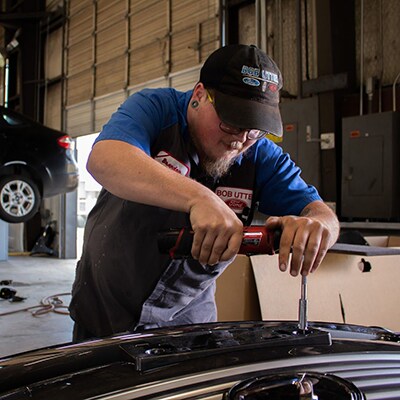 Who We Are
Bob Utter Ford Collision SuperCenter is Sherman's most trusted automotive service facility. We have been servicing vehicles for our customers in Denison and surrounding counties since 1980. Family-owned and operated, our team of experienced technicians are automotive specialists striving to serve our customers with honesty, expertise and unmatched service. Whether your vehicle requires major or minor repairs, trust that our team will get it done right.
Located on Texoma Parkway, we offer a wide variety of auto repair services to get your vehicle back on the road safely. We service all makes and models and and work with all insurance providers.
Our Collision Supercenter opened in 2018 and consists of three main buildings. A main office and wash bay, where estimates and details get done, and body and paint repair shops.
Visit Our Collision Center in Sherman
No driver wants to become involved in a car accident or discover a driver hit their parked vehicle. However, such incidents do happen around McKinney, which is why owners look to us for collision repair work. At the Bob Utter Ford Collision Supercenter, we want you to know your vehicle will find itself in trusted hands with our team. We can perform the necessary repair work to fix any collision damage.
Initial Inspection
When you bring your vehicle to our collision repair shop near Bonham, a trained technician will perform a thorough inspection of the model. They'll note all the repair work necessary for restoration, and will provide you with a full estimate of the total cost. If you give us the go-ahead to work on your car, we'll start without any unnecessary delays.
Contact Us
Contact our Ford collision center today! We want to help you get your car back on the roads of Gainesville, TX swiftly and safely.
Values
With almost 40 years of experience in the industry, our I-CAR technicians will confidently stand behind their work. I-CAR ensures every person in the collision repair industry has the information, knowledge and skills required to perform complete, safe and quality repairs for the ultimate benefit of the customer. We stand by that vision, enforcing that our technicians regularly attend training to complete safe and quality repairs. With devotion to honest and efficient repairs, we work directly with vehicle manufacturers to perform the appropriate inspections and computer diagnostics needed to restore the integrity of the vehicle. We do so by restoring your vehicle exactly to OEM specifications, abiding by procedures to maximize customer safety and investing in all the right equipment to make superior repairs.
What Makes Us The Top Collision Center in the Area?
Compared to other shops in town, we are the biggest, measuring over 23,000 total square feet,with the highest production and greatest volume. Your car is properly and swiftly repaired.
We are the only center in Grayson County with sectioned off aluminum repairs to prevent steel contamination and corrosion.
We've invested in the best equipment to make the best repairs.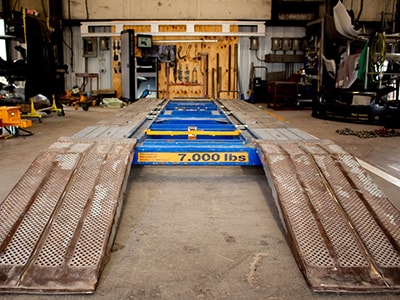 The computerized Car-O-Liner unibody frame straightener can measure how much the frame of a vehicle is bent to the exact millimeter.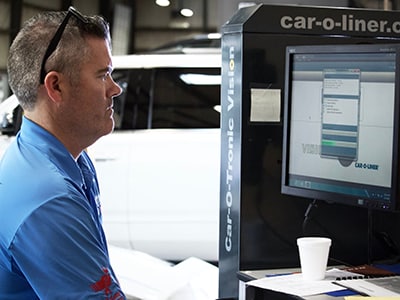 With software regularly updated to the latest makes and models, trained technicians can bend frames back to OEM specifications.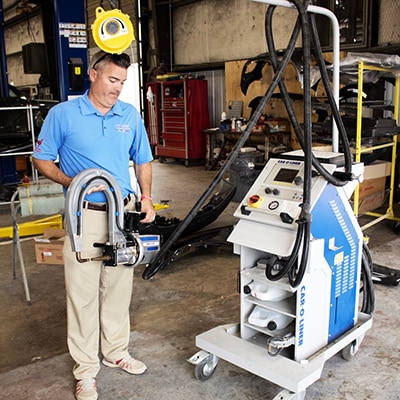 With the Car-O-Liner spot welder, welds are as strong as a factory weld with a low profile.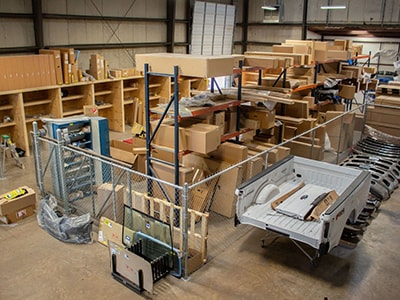 We have a dedicated stock parts warehouse on location.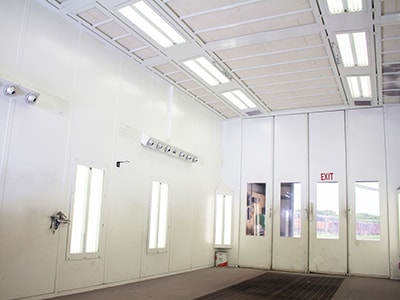 The paint shop has two Global Finishing Solutions paint booths with one large enough for tall vehicles.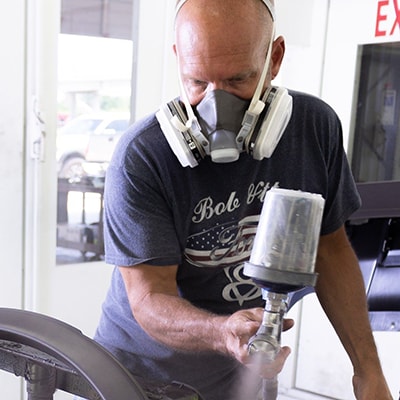 Utter Family Dealerships are the only ones who use waterborne paint in Grayson County, making it better for the environment and safer for our technicians.
Services
To us, your vehicle isn't just transportation. It's protection for what matters most. We go the extra mile to ensure that you get your vehicle back with all safety implements in place and properly functioning. Our technicians are regularly trained to use the latest tools and technology to make accurate repairs to OEM standards, establishing maximum safety. We offer full collision repair services with lifetime warranties. From dents, dings and scratches to full body repairs, we can restore your vehicle to pre-loss condition. Our process ensures the highest level of quality so your vehicle lasts a lifetime, not just a few years.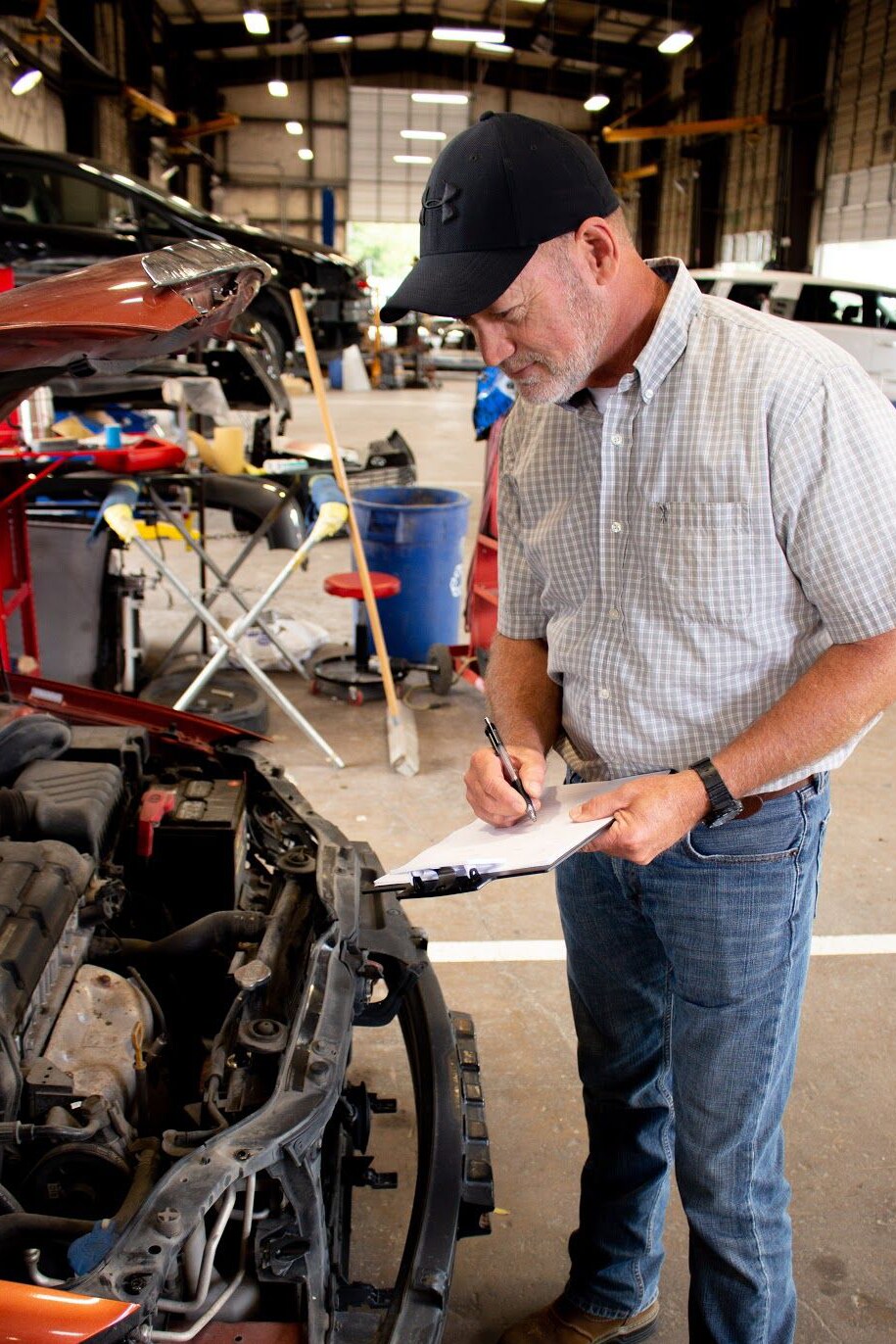 We establish relationships with our customers.  We leave you with a peace of mind knowing that your car will be completely, properly, and safely addressed.
Our estimators take over from here and will work directly with all insurance companies to help complete the repairs needed to meet OEM specifications.
A repair is scheduled and parts are ordered
When it's time to repair, our expert technicians tear your vehicle down. We have expertise in knowing how and where to look for hidden damage that you may not see. If damage is found, we work directly with insurance companies to authorize additional repairs.
We proceed by completing the repairs that are authorized from you and your insurance company. Keeping our customers updated throughout process is an integral partof our process.
There is more to collision repair than just making things look good on the outside. We finish our process by performing a quality check and clean your vehicle.
We call you to tell you your vehicle is ready, getting you back on the road with confidence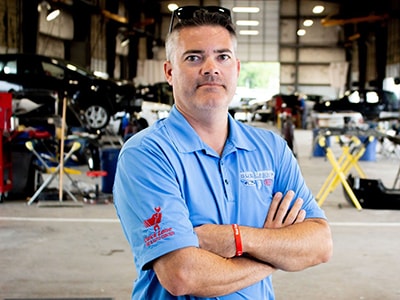 Troy Dyer
Collision SuperCenter Manager
tdyer@bobutterford.com
903-813-5038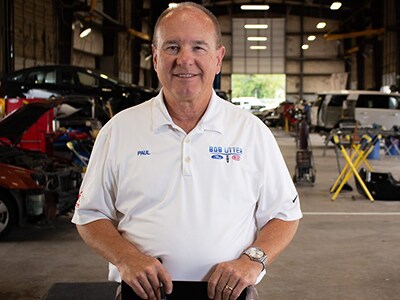 Paul Forwerck
Estimator
pforwerck@bobutterford.com
903-813-5039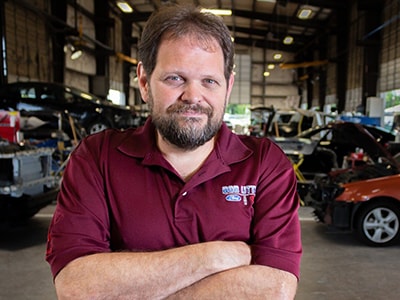 Eddie Doggett
Collision SuperCenter Parts
edoggett@bobutterford.com
903-813-5068
What Our Happy Customers Are Saying
"Recently as well as over the years, I have had some body work performed on my car at Bob Utter Collision Center.  They do an amazing job, and the staff there are great to work with...friendly and efficient! Troy Dyer always provides outstanding customer service!" - Tonya Ann Francis
"I have taken my truck and my wife's car to Troy and the guys at Bob Utter Collision Center. Definitely happy with the service and quality. Five stars all day!" - Billy Joe Hulsey
"I had taken my car here to repair two areas on my car and they did amazing work, their customer service was wonderful and when i went to pick my car up it seriously looked brand new. I would definitely recommend if you are needing any (auto) body work at all." - Edie Hamilton Fidone
* Indicates a required field
Business Hours
Monday-Friday: 7:30am-6:00pm
Saturday & Sunday: Closed
903-813-5038
Bob Utter Ford Collision SuperCenter
1701 Texoma Drive
Sherman, TX 75090